Mohawk Hardwood Flooring
Mohawk Hardwood and Why You Should Have It
Mohawk Hardwood Floors are Beautiful and Improve Your Home or Business.
Are you looking to renovate your beloved home? Or, perhaps you're looking to bring life to a newly purchased fixer-upper. Whatever your current situation is, if you're looking to buy new hardwood floors, then you need to consider Mohawk hardwood. 
Mohawk hardwood flooring is absolutely stunning and brings life into all homes ranging from old fixer-uppers to modern houses in need of a warm and aesthetically pleasing floor. But don't stop there, Mohawk hardwood is great not only for homes but for offices and businesses as well. For those looking to replace frail and worn down flooring with beautiful and durable hardwood continue reading.
Here is a break down of Mohawk hardwood flooring and why your home or business needs it. 
The Mohawk Difference: TecWood
Mohawk offers hardwood, also referred to as TecWood, in several different styles and colors. Because of this, we guarantee that there is something to match every person's style. But what makes Mohawk different from the rest?
Mohawk hardwood is specially engineered to be more durable, more stable, heavier, and flatter than other hardwoods. You'll find many types of woods in our Mohawk selection such as Maple, Hickory, Oak, and more. When it comes to the flooring industry, Mohawk hardwood is one of the most acknowledged brands. 
If you're looking to purchase hardwood for your home or business, then it's a no-brainer: choose Mohawk's TecWood. 
Mohawk Hardwood Options
There are so many hardwood options when it comes to Mohawk hardwood flooring. There are different colors, styles, and woods being used. This gives you a wide variety to choose from.
Listed below are just some of the options that you'll have. However, do keep in mind that this is not an exhausted list and is only used to show the wide variety available. 
Granite Maple
The Granite Maple flooring has a hand beveled edge, the shade is medium and has scraped surface type. The gloss is matte and the finish is aluminum oxide. This hardwood pairs perfectly with dark neutral colors on the walls.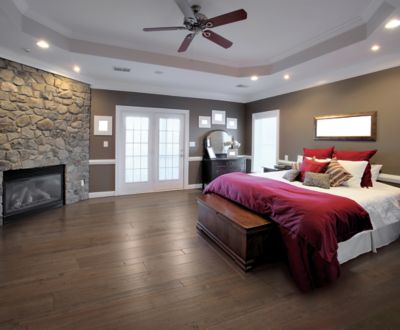 Rustic Tobacco
The Rustic Tobacco flooring has a lightly scraped surface. But don't let that fool you, these floors are bursting with character. In these, you'll notice mineral streaks, knots, and other unique characters.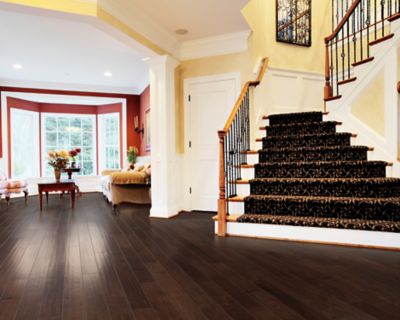 Castlerock Maple
Another great candidate to show off amazing characteristics is the Castlerock Maple flooring. On these floors, you'll find natural cracks, knots, and splits. The gray and white tones available for this flooring goes perfectly with modern designs.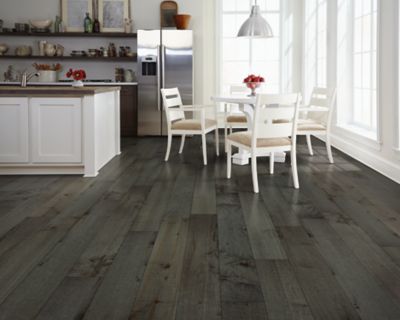 Seattle Oak
Seattle Oak is a clean shade of hardwood flooring with a matte finish. And because the matte finish does not reflect much light, it's hard to see any unnatural scratches or damage caused by normal wear and tear.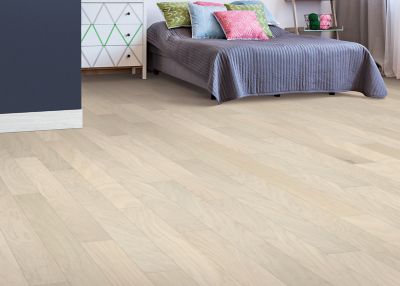 Why You Need Mohawk Hardwood Floors
With so many choices of hardwood floors, Mohawk TecWood makes the decision an easy one. Mohawk offers different collections that you can browse through and then select the right color, wood type, and style that best suits your home or business. And because Mohawk hardwood has Enhanced Engineered Core (EEC) technology, you won't have to worry about reliability. 
Here at Znet Flooring, we offer you a wide variety of Mohawk hardwood flooring options at an affordable price. Be sure to browse through our selection and feel free to contact us with any questions and orders.

Don't forget to protect your wood flooring by putting self adhesive Felt Pads on the bottom of your furniture. If you are considering a DIY installation of your new Mohawk wood floor, it could be help to browse our installation posts.